About Us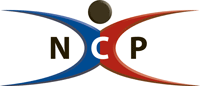 The VHA National Center for Health Promotion and Disease Prevention (NCP) is a field-based national program office of the Office of Patient Care Services. We at NCP advocate for health promotion, disease prevention, and patient health education for our nation's Veterans. Our staff advises VHA leadership on evidence-based health promotion and disease prevention policy. We provide programs, education, resources, coordination, guidance, and oversight for clinical staff in VA medical facilities to enhance health, well-being, and quality of life for Veterans.
NCP has several current programs, including MOVE!, an evidence-based weight management program for Veterans, that has helped over 300,000 people lose weight, keep it off and improve their health. The Veterans Health Education and Information program provides leadership in patient health education in VHA. We develop recommendations for clinical preventive services, such as screening tests, immunizations, health behavior counseling, and preventive medicines. The Preventive Care Program is designed to promote healthy living among Veterans, provide facility support for preventive care, train clinical staff in patient-centered communication, and develop a number of resources for Veterans to receive health promotion and disease prevention services.
Our overall goal is to keep Veterans well and well-informed.